Special Music, For All Seasons
For our Christ Lutheran Community, music and the Word are intimately connected. The Word, Lutherans affirm, is preached through music. Lutherans take care that texts sung in worship fulfill their purpose by speaking the Gospel clearly and unambiguously. God is praised when the Gospel is proclaimed, and when the Gospel is proclaimed God is rightly praised.
Music at Christ Lutheran is an exciting and wonderful opportunity to praise God and connect with other folks all while having a lot of fun. Whether it is singing in the choir, or playing handbells, singing a solo, or playing an instrument, or taking part in some of our amazing theatrical productions, there is always a place for you! There are a wide variety of ways to plug in so please reach out to share your gifts!
A non-auditioned, mixed adult choir, the Sanctuary Choir provides a variety of choral stylings, from classical, to spiritual and contemporary choral works.
Rehearsals are Thursday nights from 6:30pm-7:30pm in the Music Suite. The Choir performs every Sunday during the 8:00am traditional service with the purpose of Glorifying God with joy filled hearts and passionate convictions.
The Musica Consortium is an auditioned choir consisting of 12 to 20 voices. The repertoire of the group is primarily early music through the classical period.

Each member must be able to sight read, hold their own part independently, have a controlled tone and the ability to sing a capella. The Consortium participates in worship quarterly and sings for special occasions and projects.
Our CLC Bell Choir is a non auditioned, performing three octave music selections enriching our Traditional Worship Services.
Rehearsals are Thursday nights from 5:30 to 6:30 in the Music Suite. The Bell Choir typically performs every month, and during special music when called upon.
This committed group of 13 ringers are excited to add music to the worship environment and to celebrate God with the mighty sound of bells.
This group accepts new members as space becomes available.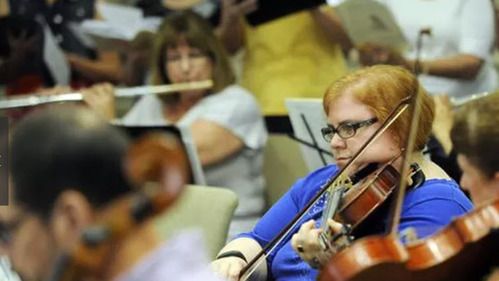 The CLC Praise Band is a group of hard working musicians who provide contemporary music for the 9:30am and 11:00am worship services.
The music consists of the top 100 contemporary worship songs and the top 10 songs on Christian radio.
The band consists of guitar, bass, drums, keyboard/piano, and a group of praise singers.
There are many opportunities throughout the year to share your special musical talents with the congregation. Vocal solos and ensembles along with instrumental accompaniments are often used during holiday services and throughout the year.

When you feel God's calling to provide special music, or offer your God given talents,
CLC performs several special cantatas throughout the year. Cantatas are vocal composition with an instrumental accompaniment, typically in several movements, often involving a choir.